We can support your product development
from concept to release.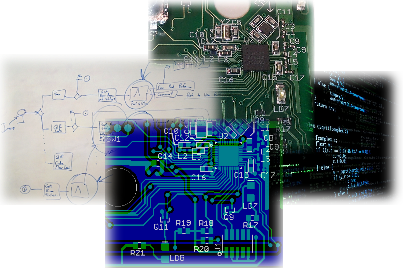 We're ready to help you bring your next product to market. With an average of nearly 30 years industry experience, our designers are ready to tackle your design needs. From initial concept, feasibility and scoping, to design capture, implementation and prototyping, we can support you.
We can provide full turn-key design services, but are also experienced in providing more limited services, working with your team, allowing you to make the best use of your in-house design talent. Such work includes design review, prototype debugging, test plans, qualification activities and technical documentation.
Areas of experience include:
Embedded Microprocessor Design
Power Electronic Design
Embedded Firmware
Product Testing and Test Planning
Bluetooth LE and USB peripheral devices
Whether you're a Fortune-500 company looking to offload some development work or a new venture, we have hands-on experience with both. We've even supported a successful Kickstarter campaign.
Call us today to see how we can support your product development efforts.
Some of the companies we have worked with to develop products and test equipment and/or as a supplier are: